"ALLOW CHANGE TO HAPPEN"
is the central theme of a 5 day retreat that I will be offering in Bulgaria.
This is the date:   4th – 8th October 2021
Are you looking for peace within and healing what is waiting to be healed?
Would you allow yourself to surrender to life and to understand what it holds ready for you?

Or would you want to take some days off and reconnect to yourself in a peaceful and loving surrounding?
Then you are very welcome to join us on one of the above dates.
You will connect with nature, work with elements of movement and drawing, have time for silence and sharing, meditation, go on a vision walk and of course explore different kind of constellations.
The exact program will be published closer to the dates, but be sure that you will find all of the above.
Fees, conditions and more
The retreat will happen with a MINIMUM of 4 participants and is limited to a MAXIMUM of 8 participants.
***********
Fees for the program
The fee for the 5 days program (excluding

travel, food and accommodation

) will depend on the number of participants:
4 participants – 340 EUR each
6 participants – 300 EUR each
8 participants – 280 EUR each
So the maximum you will pay for the program will be 340 EUR.
***********
Accommodation
You will sleep in a guesthouse in our village walking distance from the workshop place.
I will organize the accommodation, but it needs to be paid additionally. The price for a double room will be roundabout 15 EUR/night.
***********
Catering
We will have breakfast, lunch and dinner at the workshop place. A daily fee of 10-15 EUR might arise.

***********
Travel
Travel organization / flight booking will be AT YOUR COST AND RESPONSIBILITY.
Transfer from Sofia airport can be organized.
Please be aware that you need to arrive the day before the retreat starts to make sure you will be there from the beginning.
The program will last 5 full days, so on the last day the program will also last until roundabout 5:00/6:00 pm
Any more questions you might have, please get in touch.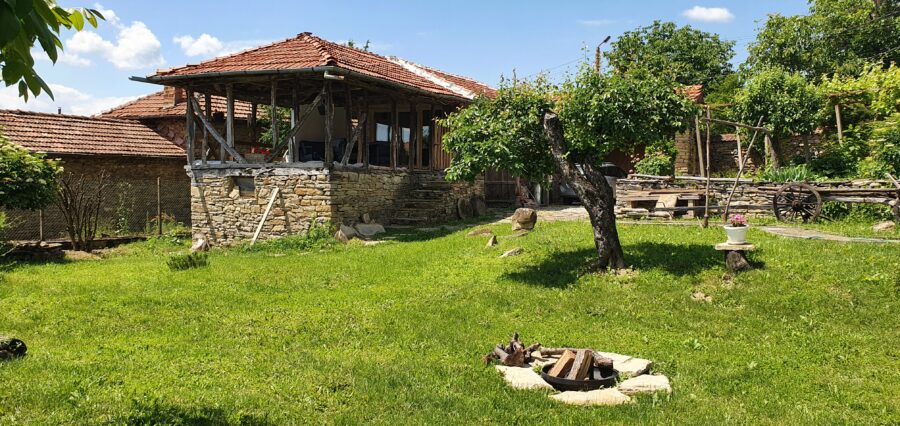 How to proceed
I know that there is a lot to organize regarding travel, especially in these times.
I totally understand that you might need time to reflect on it. So the first step would be to confirm that you are seriously interested in joining (without any obligation for a final booking) and maybe send me further questions you have.
I also offer to have a personal chat to answer your questions and help you understand if this feels right for you.
Also it helps me to prepare everything best possible for you. Thank you very much.
Please use this link below for expressing your serious interest in joining the retreat.